Case Studies
A Step By Step Look at the Process of Dental Implantation
Dr Firdaus Hanapiah
BDS(Otago) MSc(Lon.) FDSRCS(Eng.)
ONE
A 39-yr-old patient presented with a missing lateral incisor after an old crown fractured.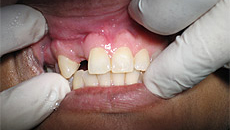 TWO
It was decided that she would need a single implant to replace the missing tooth.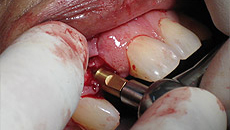 THREE
The surgery was relatively simple and took no more than 20 minutes.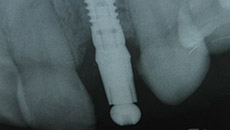 FOUR
A temporary bridge was installed and the implant was left in the bone for 3 months after which the implant was re-exposed to take a final impression.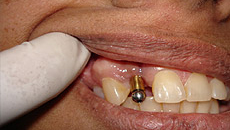 FIVE
The impression coping was sent to the dental laboratory for processing and a final crown was inserted.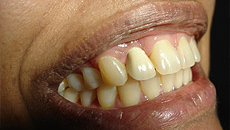 The advantages of having implants are that it is truly a full restoration and substitute to the original tooth. It is easy to maintain and does not require the cutting of adjacent teeth as with traditional bridge. Also, it is easy to clean and looks great!