Case Studies
Incredible Zirconium Crowns: A Case Report
Dr Firdaus Hanapiah
BDS(Otago) MSc(Lon.) FDSRCS(Eng.)
Introduction
For many years dentists have relied on normal porcelain fused to metal crown as the restoration of choice in the treatment and rehabilitation of a tooth. These crowns are reliable, safe and have proven to last for many years. However, with any metal laced restorations, the aesthetics is compromised at the gum level as there would be a shadow at that critical margin. Although the porcelain colour might be very nice, there will always be a dark shade at the gum line. The solution may be to use gold as the base metal. However, with the price of gold at record levels, this may not be economical for the patient. The solution in past years was to create full porcelain crown especially in the anterior teeth. Unfortunately, these crowns proved to be very weak and most fracture within the span of 5 years.
The solution today is to use Zirconium base crown. Zirconium is a transition metal that has similar properties to Titanium. In the form Zirconium Dioxide, it is inert and white in colour. The strength of a zirconium crown is compatible to the metal of the porcelain fused to metal crown. Due to the white colour of the base metal, it will give a superior colour match to the original enamel without the dark shadowing of a conventional porcelain fused to metal crown.
Case Report
A 19 year old veterinary student had an accident in which her left upper lateral incisal crown was fractured.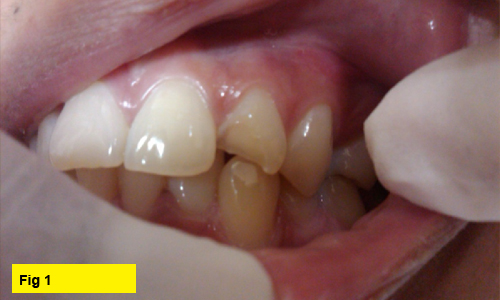 It was decided that a crown was needed to mend the broken lateral incisor. However she emphasized a concern that an anterior crown must look like her original tooth and did not want any unsightly shadowing that she has seen from a friend's previous crown.
Therefore it is decided a zirconium crown would be most suitable option for her case. A preparation of the tooth was done and impression taken. A temporary crown was made as an interim prosthesis.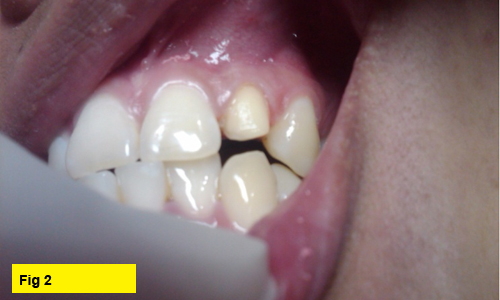 Fig 2 :Crown preparation done on the lateral incisor
The impression was sent to the dental laboratory and a zirconium crown is then manufactured using a CAD CAM manufacturing system. This will result in pin point precision of the crown dimension and margins.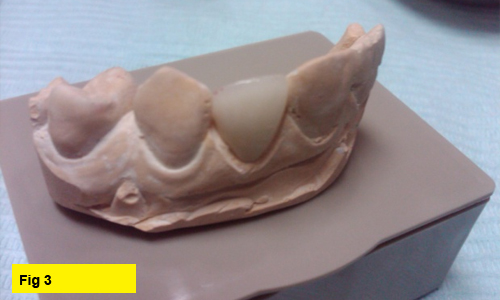 Fig 3: Lateral incisor crown with "metal" free finish
The crown is then inserted, adjusted and cemented. The result was quite pleasing as the margin between the the natural tooth and the zirconium crown was seemless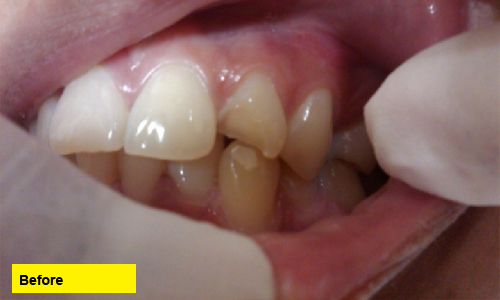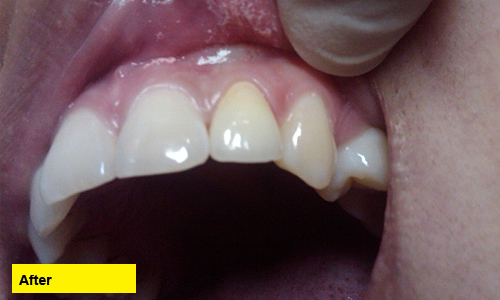 Therefore Zirconium would be the "gold" standard or benchmark for any restoration of anterior teeth for now and the future.