Case Studies
Third Time Lucky
Dr Firdaus Hanapiah
BDS(Otago) MSc(Lon.) FDSRCS(Eng.)
Introduction
As we grow older there are some aspects of health that may be beyond our control. The dentition is no exception either. The improvement of oral health is partly contributed by the introduction of Fluoride in the local water reticulation system. This is an advantage to the young, especially in their formative years.
However for the older folks, fluoride although beneficial, is not as effective to them as the younger cohort group. The main problem for them is that they have many heavily filled teeth. On average, the fillings are more than thirty years old and unfortunately, vertical cracks on these teeth, means the end of their service life.
Many of these men and women had to remove most if not all of their teeth. This means that they have to resort to full dentures. Full dentures often do not seat correctly and loose grip when it matters most like eating and speaking. Embarrassing incidences contribute to the loss of confidence for these young at heart.
A Third Chance
We were born with two sets of teeth, a deciduous set (milk teeth) and permanent teeth, often completed by the time we are in our late teens. But with longer lifespan and better overall health, the teeth has no way to rejuvenate itself and it is expected to last us until we are in our 90's!
One good example is Mr A.R. , a seventy five year old man who in his younger days was always praised for his good white teeth, as he would describe his dentitions. However as time goes by, his teeth started to chip and crack. He also had some deep and huge fillings. This was made worse due to a few bouts of gum or periodontal disease. Finally his dentist decided to remove all of his lower teeth and issued him with a full lower denture.
This was not a choice he wanted to make but was the reality of his situation. He became more reclusive and withdrew from public life as his lower dentures kept slipping and sliding. His dentist then referred him to us and we discussed all the options and he chose to have a full lower bridge retained by six implants.
We proceeded in placing six dental implants and waited for ten weeks before we did a second stage procedure for him. The surgical procedure was done under local anaesthesia and it was uneventful. It took us about 60 minutes to place all six implants.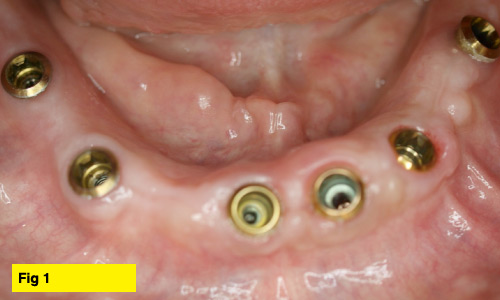 Fig 1 : A picture of the lower jaw after the placement of the roots also known as the fixture of the implants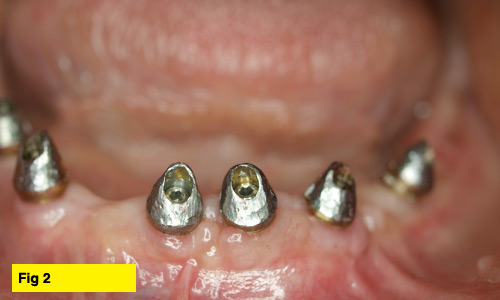 Fig 2 : The abutment placed after the osseo-integration of the implants.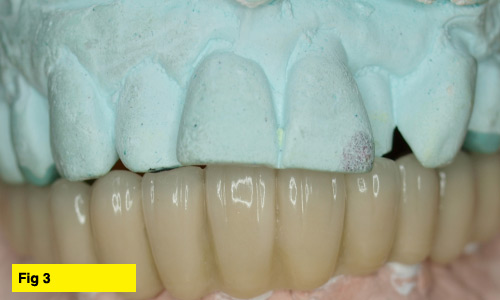 Fig 3 : A lower Porcelain bridge was made in the laboratory to be inserted in the patient's dental implant fixture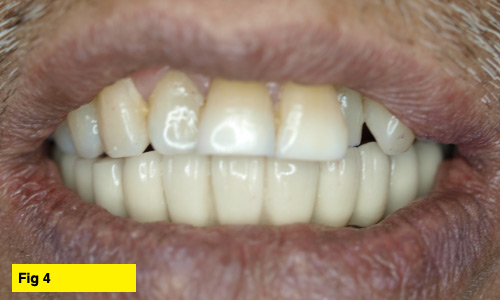 Fig 4 : The final result was a complete set of lower teeth again for him to enjoy his food and to regain his confidence and to pursue his life to the fullness
Discussion
The loss of teeth in later years doesn't mean that we have to settle for less in life. The technology available today means new possibilities that were not possible even as recent as fifteen years ago. Implant dentistry can offer more for the patient than ever before.